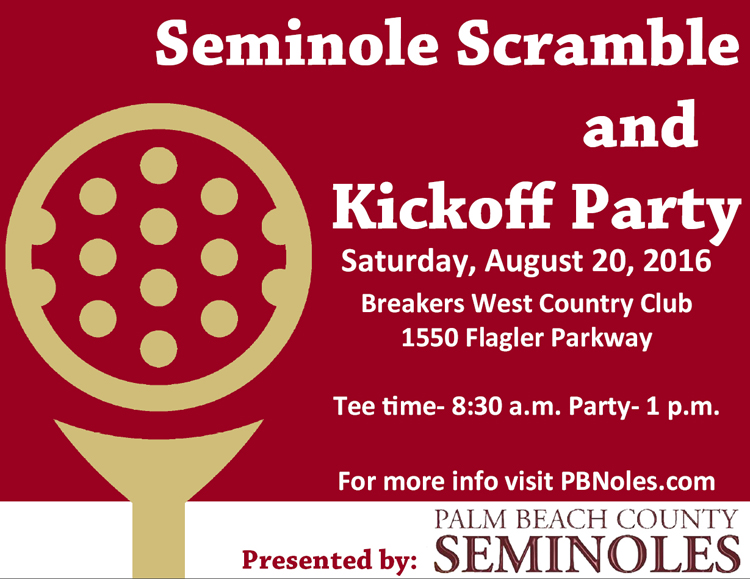 Join us for the Palm Beach County Seminole Club's annual Seminole Scramble & Kickoff Party on Saturday, Aug. 20 at Breakers West Country Club.
The Palm Beach County Seminole Club is pleased to welcome former Florida State running back and first-round NFL Draft pick Dexter Carter.
Golf check-in and registration will begin at 7:30 a.m. with a shotgun start at 8:30 a.m. A cocktail reception will begin at 12:30 p.m., immediately followed by the kickoff luncheon.
The $150 pre-registration cost includes golf and admission to the luncheon. A discounted foursome is available in advance for $550. The cost is $50 in advance for those wishing to attend just the luncheon. There is also a discounted luncheon cost for children (12 and under) of $30 in advance.
Purchase tickets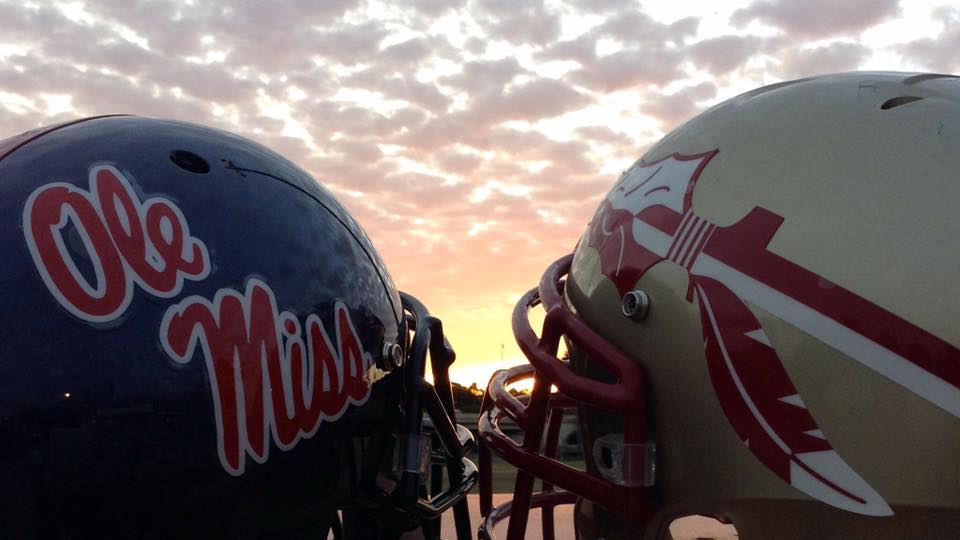 Tickets are on sale! The Palm Beach County Seminole Club is headed to Orlando for the FSU vs. Ole Miss Game. Tickets and seats are limited, and we expect to sell out quickly. The cost includes your ticket to the game and the ride on the bus. The cost is $125 including ticket and round trip transportation.
Departure Time: 3:00pm
Location: Pick up/drop off Jumby Bay, Abacoa
Destination: Citrus Bowl Stadium, Orlando, FL
Kickoff: 8:00pm
Cost: $125
If you have any questions, email president@pbnoles.com.
Purchase Tickets